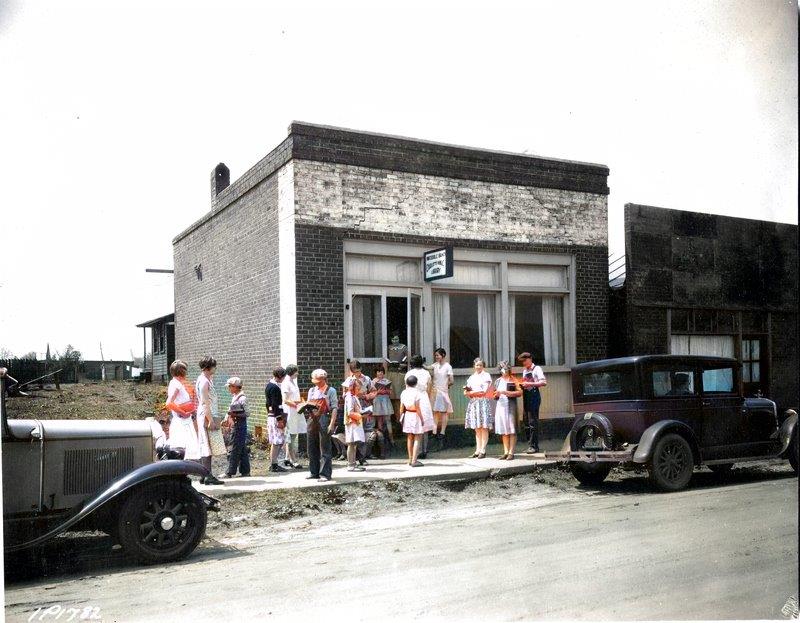 As the Library system grew, the role of the Main Library evolved. The first "branches" were 37 school libraries, operated as part of the public library system and supported with a $300 investment from the board of education.
In 1929 the Brevard Street Library merged with the Charlotte Public Library system. Two years later the Library, with financial aid from the Julius Rosenwald Foundation, opened branches in Cornelius, Davidson, Huntersville Matthews and Pineville. The system employed 28 staff members and offered a collection of 106,000 books. More branches opened in the 1950s, and Main Library has served as the hub of a growing system ever since.
Today's system includes 20 locations, outreach, a mobile library, a full suite of virtual resources and programming, and nearly 2 million print and digital items.
You're standing at the crossroads of it all. In a given year the logistics team moves over 97,000 bins totalling nearly 1500 tons of materials between the branches, and it is all received, sorted and dispatched from this loading dock.
The new Main Library, together with ImaginOn: The Joe & Joan Martin Center, will be a regional destination for all ages, providing flagship programs and services. To maximize public space in the new Library, the loading dock and other support functions will move to a nearby Library administration center.
This audio tour was created using resources from your Library's Robinson-Spangler Carolina Room.