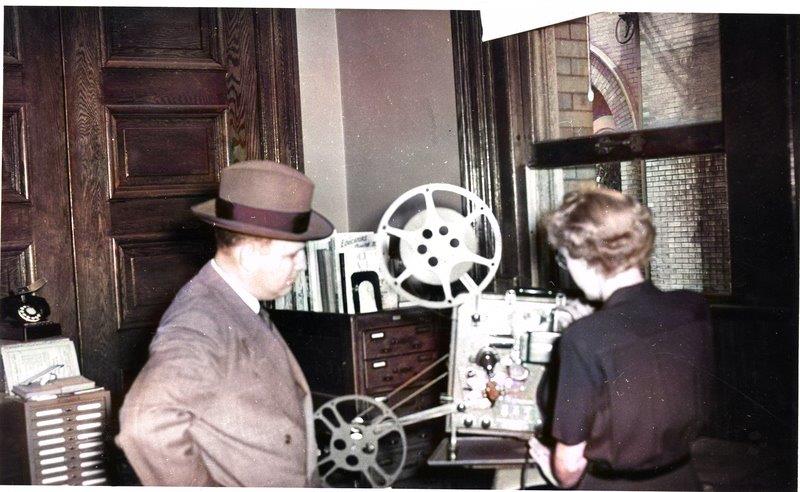 Charlotte Mecklenburg Library's reputation as a home for innovation draws customers and staff alike. Longtime staff member Sam Shapiro is one example.
Sam began working at Main Library in 1987, a recent college graduate. He was responsible for transitioning the Library's film collection from 16mm to the latest VHS cartridge format. Upon his retirement in 2020, Sam reflected that the Library's spirit of willingness to embrace changing technology has never wavered.
The Film and Sound Library that originally attracted Sam to the Library began in this space in 1942, a groundbreaking example of bridging the digital divide of its time. Library director Hoyt Galvin wanted to draw people to the Library after the Great Depression, and reel-to-reel films were a new, costly technology the Library could loan – by 1944 with projectors too.
Later, this space housed the country's first Virtual Library and established "Charlotte's Web," an online collection of community resources available through a Library portal – a novel idea for the time, before the internet was widely used and understood. Bill Gates visited in 1996 to cut the ribbon on the public computer lab. When the lab moved to a larger "Virtual Village" downstairs, this space became Gallery L, hosting museum exhibitions and Library-owned art. Most recently, this space housed the Idea Box, a public makerspace.
The new Main Library builds on this history of ongoing service innovation. You can look forward to a new resident center, a dedicated innovation lab, bold community partnerships and a continued commitment to working with the community to co-design services.
This audio tour was created using resources from your Library's Robinson-Spangler Carolina Room.