Charles Bowman believes, "Libraries are the land of opportunities. Places where people come together."
Today we celebrate Charles' retirement of a celebrated career with Bank of America and the many ways he has helped make our community a better place for families. Charles can be described in many ways: attorney, community leader, friend and advocate but our favorite way is library champion.
In 2009, he began an eight-year term as Library Trustee including serving as the trustee chair in 2013. His leadership was crucial during a time of Library transition. Charles helped oversee the fulfillment of the Future of the Library Taskforce with recommendations for a stronger, sustainable organization.
Currently, he is the CommonSpark campaign co-chair with a goal to infuse $143 million into improving lives and building a stronger community through the Charlotte Mecklenburg Library system. The CommonSpark addresses an integrated set of needs: a new Main Library uptown; a Library Administrative Center for back-office operations; systemwide technology, innovation, and programming; an endowment for the future and annual Library operating support.
We hope you will consider making a gift in honor of Charles Bowman's retirement. Help us realize his vision to make Charlotte the most literate city in America. Your gifts will support the opening day collection at the new Main Library.
Why You Should Support Your Public Library
Libraries Provide Access to the Internet
100% offer access to the Internet, and nearly 100% offer free WiFi and computer use
Libraries Strengthen Local Economies
73% assist with job applications and interviewing skills
68% help patrons use databases to find jobs
48% provide entrepreneurs with business information
36% offer workspace for mobile workers
Libraries Make Communities Healthier
77% of public libraries offer online health resources
59% provide programs for finding health insurance
Libraries Help Children Learn
95% provide online homework help and summer reading programs
Sources: ALA Office for Library Advocacy; ALA Office for Research and Statistics; all facts compiled in 2017.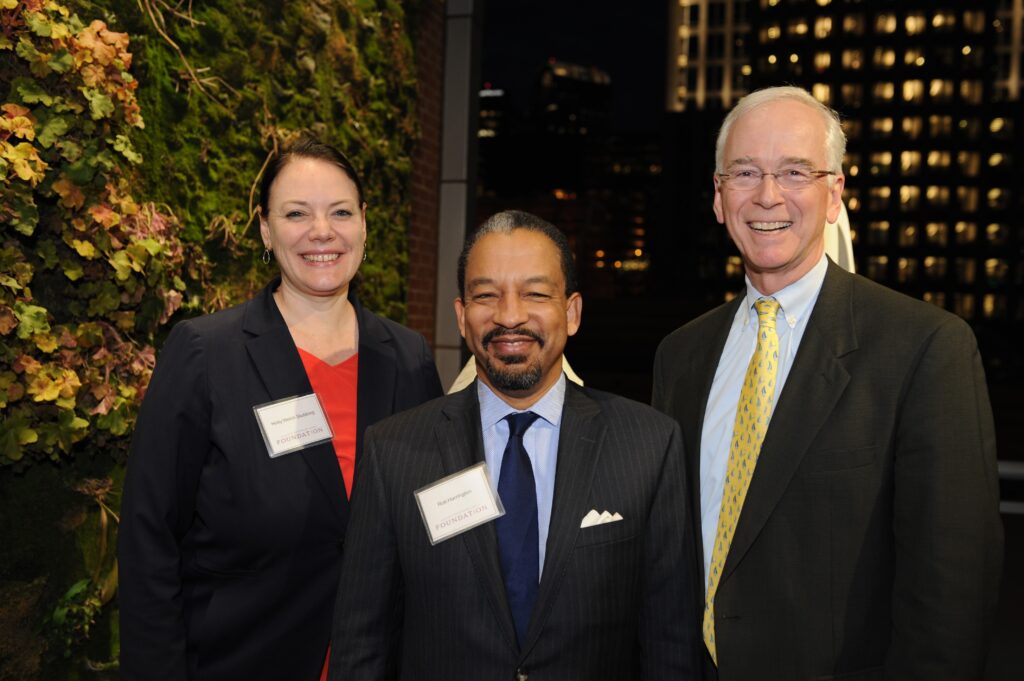 Charles with CommonSpark Campaign co-chairs Holly Welch Stubbing and Rob Harrington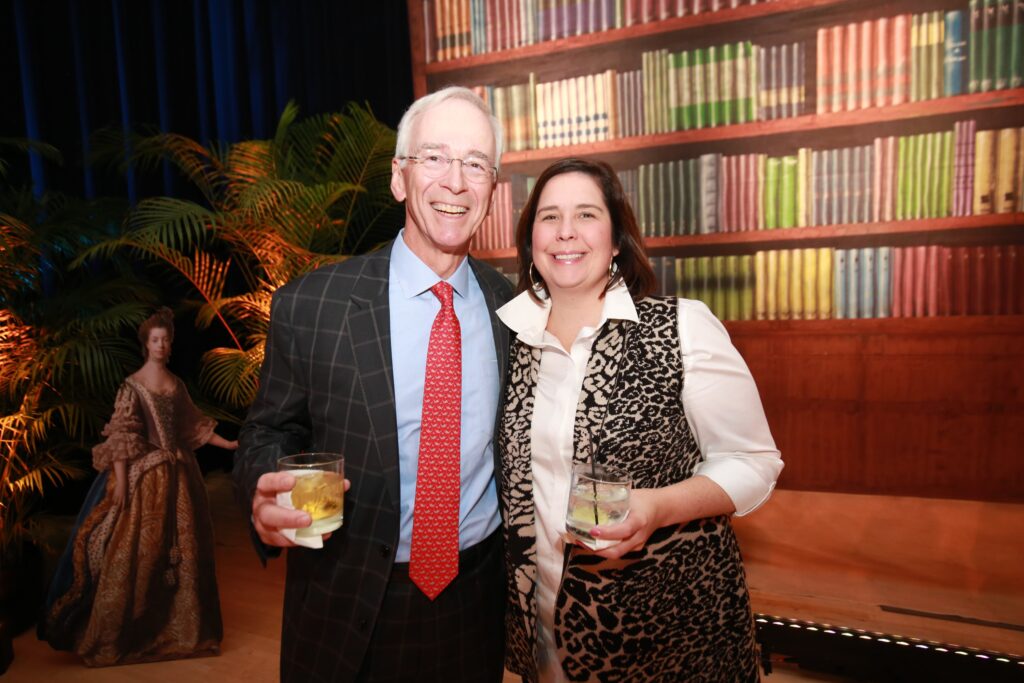 Charles with Foundation board member and Bank of America colleague Lauren Woodruff