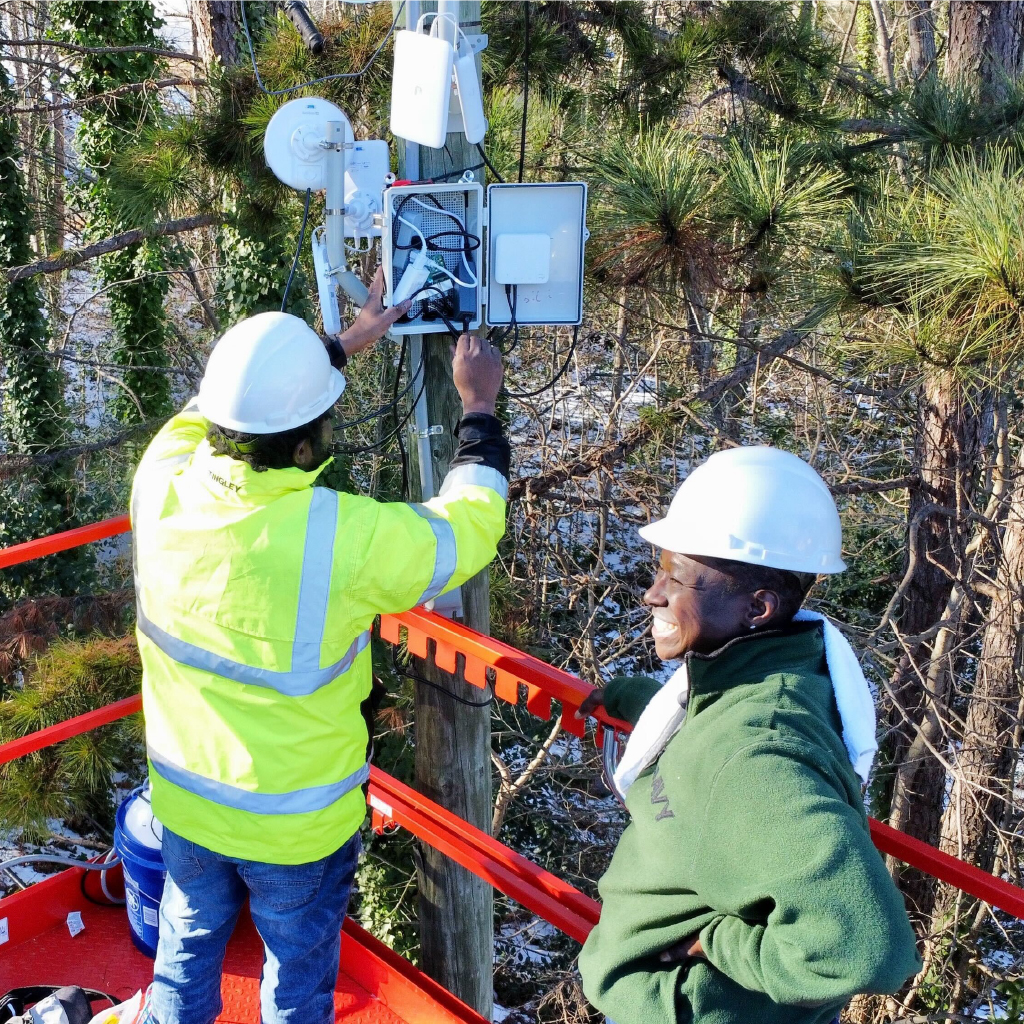 Connecting people with the information and tools they need to thrive is what libraries do.
In May we shared Miranda's story, a new resident who was unemployed and supporting five children. She was able to get a refurbished laptop through the MeckTech program and start building a better life for her family. 
Private Support Extends a Digital Lifeline
May 26, 2021 — For Miranda, her new computer allowed her family to settle in a new community during an especially challenging time. "I'm so grateful for all this computer makes possible for us. Before I learned about MeckTech, I'd never used a library in Charlotte – but now, my kids and I are regular customers and your biggest fans. Thank you."
MeckTech is Charlotte Mecklenburg Library's program that distributes free laptops to Mecklenburg County adults without a home computer. Each kit includes a refurbished laptop optimized for accessing the internet, joining virtual meetings, creating documents, and more. Over 2,500 kits have been distributed since its launch. Potential new federal funding support will allow laptop distribution to resume for eligible adults later this spring. 

Not to be confused with MeckTech is MeckTech Connect, a partnership with Open Broadband to pilot a free public internet service in select neighborhoods in the West Boulevard Corridor. This is a national model supported by grant funds from the Institute of Museum of Library Services. The Library has just completed the first phase of this project which connects 100+ homes to the free MeckTech Connect wi-fi network with a goal of connecting 800+ homes. 
As part of this targeted pilot, MeckTech Connect customers can receive a free refurbished computer. Training is also provided by our West Boulevard Library staff. Residents will now have a device, internet access and digital training – three components necessary to closing the digital divide. 
For their barrier-breaking work Charlotte Mecklenburg Library was recognized by the Urban Libraries Council as one of the 2021 Top Innovators for Digital Equity and Citizenship. 
Close the digital divide with your unrestricted gift to the Foundation. To learn more, connect with Karen Beach at 704.416.0802 or by email.
None of this work would be possible without the life-changing support from …
City of Charlotte
Institute of Museum and Library Services
The John S. and James L. Knight Foundation
Mecklenburg County CARES grant
Merancas Foundation
United Way of Central Carolinas