Since 2015, nearly 300,000 students in over 176 schools have accessed Library services with an account number they already have – their student ID number.
And now, more can do the same.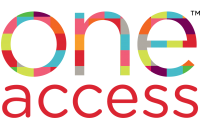 Your Library's ONE (One Number Equals) Access partnership was prompted by a Pew Research Center study which found that 85% of Americans wanted local libraries to work more closely with schools. "The study spurred then-Library CEO Lee Keesler and then-CMS Superintendent Ann Clark to think about how to make our relationship more intentional," recalls Martha Yesowitch, the Library's Community Partnerships Leader. "We asked ourselves what our pie-in-the-sky dream would be, and it was for every student to have a Library card. Every student already had a student ID number, so an idea was born – to activate the student ID number as a Library card too."
The team spoke with libraries around the country who were integrating school and public library services, and determined that integrated account numbers was the next logical step.
Building on the success of ONE Access™ within CMS, the initiative began to expand as more schools expressed interest in joining the partnership. Today, ONE Access partners include charter schools, parochial and private schools and universities including Johnson C. Smith, Queens and Johnson & Wales.
Teachers recognize that access to Library resources is a matter of equity. Students have access to a range of resources to address different needs and learning styles, and the breadth of the collection in multiple formats – for example, audio books – is much more than a single school can typically provide.
Yesowitch sees the expansion of ONE Access as a natural extension of the Library's commitment to educational success. "There's a proven correlation between student achievement and active library use. We can provide access and support, so teachers, students and families are comfortable using resources for both education and recreation. We hope each student's participation in the ONE Access initiative marks the beginning of a lifelong relationship with Charlotte Mecklenburg Library."
Interested in bringing ONE Access to your school? Have an administrator reach out to Martha Yesowitch at myesowitch@cmlibrary.org.