Internationally acclaimed author NoViolet Bulawayo read from her award-winning novel "Glory" in ImaginOn's Wells Fargo Theater on Monday evening at our Carnegie Circle donor event.
Earlier this week I was reminded of the privilege of free access to information that our remarkable Library system provides.
Monday evening our Carnegie Circle donor event was back in person. We thank our supporters who give $1,000+ annually with a thought-provoking author, wine and food, and a signed copy of their latest work. Zimbabwean author NoViolet Bulawayo was our special guest joined by moderator Davidson College professor of English Alan Michael Parker.
She shared her triumphs (the first African woman to receive not one but two Booker Prize nominations for her novels) and her challenges (living in a country where your words could prompt cruel government backlash). She was determined to have her voice heard. Her local library helped make this possible.
"I did not read books," shared NoViolet, "I inhaled them."
Next Tuesday April 4 is National Library Giving Day, a day where library advocates like you join together to raise crucial funds that add more to the story. More programs, more access, more storytimes, more tutoring sessions, more digital literacy, and of course, more books.
I hope you will join us in celebrating our Library by making a gift of any level. Let's continue the legacy of free access to information and learning opportunities for everyone in Mecklenburg County and beyond.
Thank you for adding your voice to the story.
With gratitude,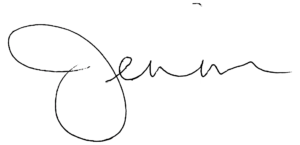 Jenni Gaisbauer, CFRE
Executive Director
P.S. Help us reach our Library Giving Day goal of $50,000! As an extra incentive, every dollar raised on Library Giving Day will be matched by the Jesse Lutz Gregory family from now until April 4, dollar-for-dollar up to $10,000. Give today and get your gift doubled!