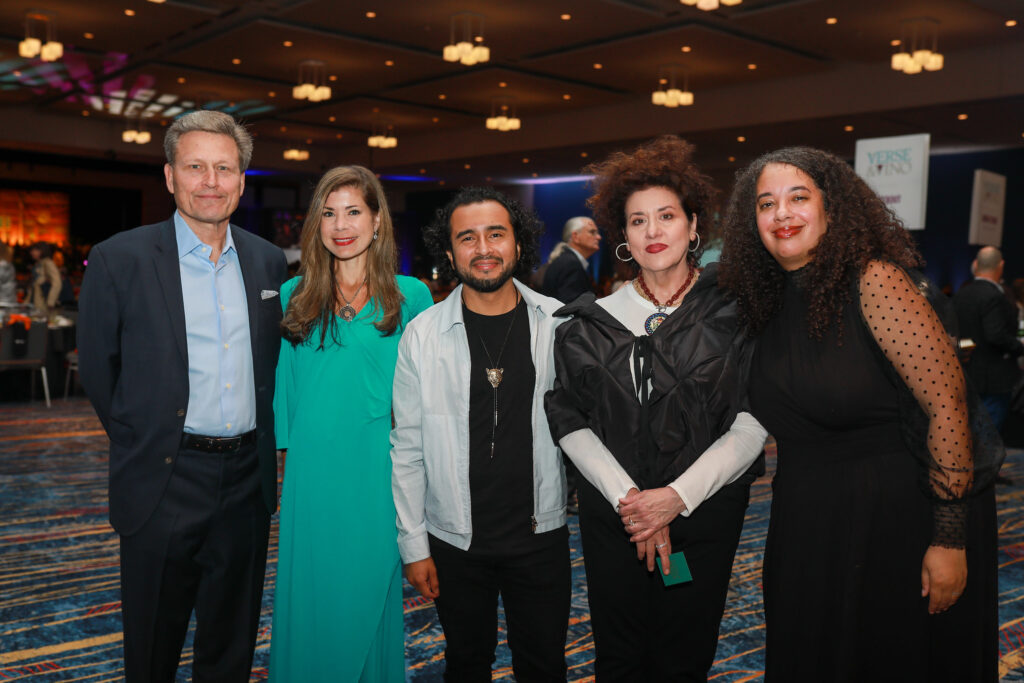 The Charlotte Mecklenburg Library Foundation was back at the Charlotte Convention Center at Verse & Vino this year. We are thrilled to announce that we had 1,100 people in attendance and raised over $475,000… with donations still coming in. If there is a group of people more dedicated, enthusiastic and committed to improving and strengthening an organization like the Library, it's our Verse & Vino guests. They're the reason why we are one of America's leading urban public libraries.
This year we were joined once again by our emcee Sheri Lynch and five outstanding New York Times bestselling authors: David Baldacci, Sarah McCoy, Javier Zamora, Megan Giddings, and Adriana Trigiani.
Thank you to presenting sponsor PNC and to all of our event sponsors, authors, planning committee, vendor partners, and this ever-expanding community of Library supporters – for being a part of Verse & Vino 2022.
In closing we want to share a message that author Sarah McCoy sent:
"Verse & Vino 2022 was — start to finish — sensational. I loved every minute. … What a gift to participate in a well-executed event where there remained such a sense of ease, joyfulness, and genuine hospitality…"