Amount you can save by borrowing this list from Charlotte Mecklenburg Library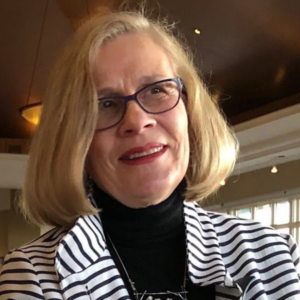 Pat Siegfried knows picture books! We asked her for some recommendations this holiday season:
As a former 5th and 6th grade teacher and children's librarian with the Charlotte Mecklenburg Library for 20 years, I came to value the use of picture books with a wide range of ages. Now as a bookseller, my focus is on books for preschool and elementary children.  I'd like to share a few of my recent favorites, some humorous, some more serious, with you.
The Rabbit Listened, by Cori Doerrfeld: When a flock of crows destroys the block building a young child has created, the child is inconsolable. A stream of animals offer solutions but nothing helps until a rabbit quietly listens as the child works through his feelings and resolves to rebuild. Although not new this year, it is a book I find myself frequently rereading and recommending as a reminder that often the best support we can offer children (and adults) is to just listen. It can also be helpful for a child experiencing the stages of grief.
Rescuing Ms. Birdley, by Aaron Reynolds: When Miranda, a regular fan of wildlife animal rescue shows, sees her teacher, Ms. Birdley, in the grocery store, she realizes her teacher has "gotten loose" from her classroom and needs to be returned to her "natural habitat." Miranda has been preparing her whole life for this moment and uses what she has learned to capture the unsuspecting teacher. This tongue-in-cheek adventure brings back memories of how surprised my students were whenever they saw me outside of school.
Girl Versus Squirrel, by Hayley Barrett: Pearl built and set out feeders for her birds, but she is no match for a determined, clever, peanut-loving squirrel. Pearl uses a variety of creative ways to foil the peanut thief, but gives in when she discovers that the squirrel is a mother. "Pearl's can do, will-do, just-did squirrel…was quite a girl."  Like many of our neighbors, we too have been dealing with clever, food-stealing, feeder-wise squirrels. Facts about squirrels are included.
We Will Rock Our Classmates, by Ryan T. Higgins: Penelope stands out as the only T-Rex child in a class of human children, and she desperately wants to be seen as more than just a dinosaur. A talent show gives her the opportunity, but rehearsal is a disaster. Can she succeed as a rock & roller in the final show?  Her father assures her that being a T-Rex is only part of who she is: "kind and caring, creative and adventurous – and a rock star!" This is a second Penelope adventure that follows her classroom antics (We Don't Eat Our Classmates) and I'm hoping for many more.
The Bear in My Family, by Maya Tatsukawa: Is there really a bear in his family? In this story highlighting sibling relationships, a young boy visualizes his big sister as a bear – mean-eyed, sharp-toothed, loud, strong, bossy, and a food thief. But when bullies confront him and his sister comes to his rescue, he realizes that having a "bear" in the family is sometimes great. As a big, bossy sister who often came to the rescue, I related personally.
The President of the Jungle, by André Rodrigues: In this hilarious but educational Brazilian import, Lion rules the jungle. His fed-up subjects, who see that Lion cares only about himself, decide to hold an election for a new leader. A wild campaign season ensues with candidates, campaign promises, rallies, posters, issues, debates, the ballot box, and a final victory speech. Adults with whom I shared this book before our own election, had a wonderful time assigning each animal names from our actual field of candidates.. A glossary is attached.
Facts vs. Opinions vs. Robots, by Michael Rex: A team of robots help illustrate the difference between a fact and an opinion – and why it matters. At this point in time when even adults are having a hard time distinguishing between fact and opinion, this provides an easily comprehensible series of examples. Finally, it stresses the importance of respecting the opinions of others, while not arguing with facts.
I Am Every Good Thing, by Derrick Barnes: "I am brave. I am hope. I am my ancestors' wildest dream." This beautiful book celebrating young Black boys and what they are, can do, and can be is written by the award-winning Charlotte author and illustrator team Derrick Barnes and Gordon C. James. Black boys' achievements, creativity, and their unlimited abilities and possibilities in both work and play are personalized by using the introductory refrain "I am" beginning each description. We are reminded to let these boys know they are loved and valued and are deserving of success, respect, safety, kindness and love.
In a Jar, by Deborah Marcero: In this beautiful, magical and emotionally satisfying book, a young rabbit uses jars to collect "treasures" – from small ordinary things like feathers and heart-shaped stones to rainbows and the sound of the ocean – which remind him of special experiences. He realizes as he observes his jar collection that the very best collections are those you make and share with friends and those you love.