Madison McCullough at the first annual Torch Awards, honoring Carolina Youth Coalition program graduates.
Madison McCullough wore a new blazer to interview for a volunteer position at the Hickory Grove Library four years ago. "I was 14 years
old, and I wanted to make an impression."
She did. Teen Services Specialist Melanie Murdock recalls afternoons and weekends with Madison. "She was very funny, and never backed
down from any task. I could see her confidence growing as she spent more time at the Library. And she was a very good student. I knew we could help her navigate the college acceptance process."
Murdock invited Madison to participate in the Library's College and Career Connections workshops to learn about scholarships and admission requirements. Madison recalls, "I wanted to go to school but I was worried about finances. This was stuff I hadn't started to think about yet as a 9th and 10th grader, and it was helpful to know what to expect and how to prepare."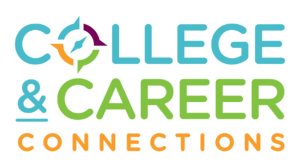 During Madison's junior year, the Library began a relationship with Carolina Youth Coalition. CYC is a college-access non-profit organization that prepares high-achieving, under-resourced high school students to get into, excel at, and graduate from college and Murdock recommended Madison to the program. "The Library is a great source for information, but we're also a powerful vehicle for linking people with other resources in the community, which opens doors of opportunity beyond the scope of Library services." CYC was able to help Madison pay for tests and application fees, assist with transportation and provide coaching. She also found a community of kids like herself – ready to take on the world.
Madison continued to volunteer at the Library, where she researched scholarships, college life and test preparation. She utilized free Library
resources like tutor.com and TERC (Testing and Education Reference Center) to craft stronger application essays and achieve higher test scores. Murdock penned a host of recommendations and offered ongoing encouragement.
Prior to graduation, Madison shared suggestions for future College and Career Connections programs. "I used my experience as a guide. All the tests, how to prepare, how to handle interviews. You have to be able to tell your own story to a stranger, to make them understand where you're coming from and what you've been through."
This fall, Madison is heading to the University of Pennsylvania to study nursing, armed with nearly $1M in scholarships and financial aid – and a new blazer, a gift from CYC. "The Library has given me so much – more resources, support and connections than I ever imagined. Now I'm ready to fly away and grow and become my own person. I'm forever grateful for this opportunity."
"By donating to a program like College and Career Connections, my family and I can encourage future mathematicians, artists, tradespeople, teachers, scientists and more! College and Career Connections gives students the tools to succeed, no matter their intended career path. I hope those students return to the Library as volunteers, donors and eventually as parents with their children. I love that what I give today is felt far into the future."
– Colleen Karnas-Haines, PhD
supporter of College and Career Connections