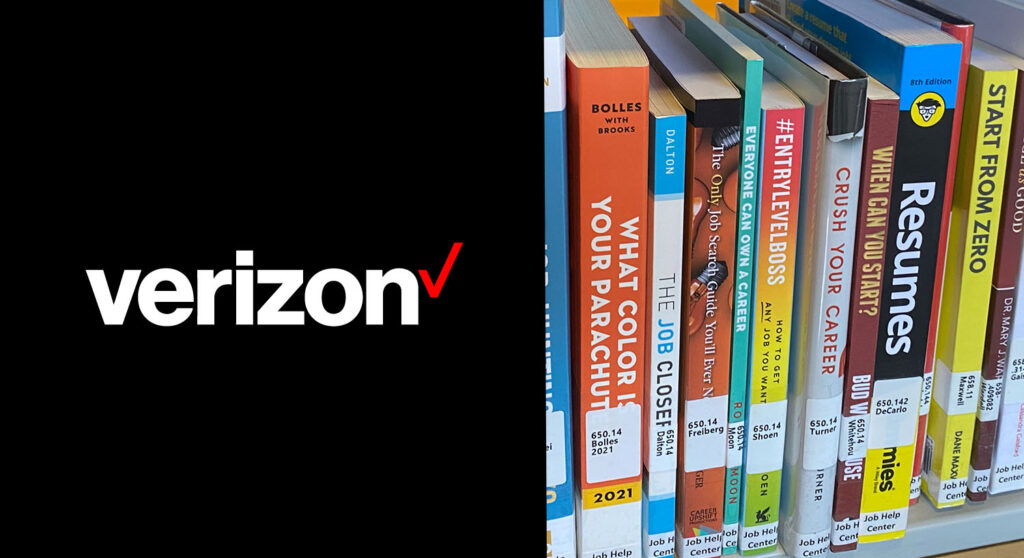 The role of the librarian is constantly evolving. Ever the knowledge specialists, select librarians in all 20 branches will be expanding their skills to become certified career counselors through a grant from Verizon.
Verizon's funding will help to provide training and certification to library staff through NCWorks using the National Career Development Association curriculum. The training covers such topics as individual assessment, working with diverse populations, labor market information and resources, and job search strategies and placement techniques.
With this training our Charlotte Mecklenburg Libraries will meet the communities where they are, recognizing the unique needs of their patrons and adapting their services to get them on the path to more fulfilling employment. This partnership will expand the training of our staff to complement their already comprehensive resume building and technology workshops.
Verizon is excited that this partnership will help to empower the staff of the Library, and they in turn can help patrons realize their innate and learned skills and find more fulfilling work.
To learn more and help strengthen your library, contact us at foundation@cmlibrary.org or 704-416-0803.