About Caton Morris
Caton and her husband Charlie are dedicated supporters of the Charlotte Mecklenburg Library. She has enjoyed volunteering as a member of the Charlotte Mecklenburg Library Foundation's annual Verse & Vino planning committee since 2017, and recently joined the Foundation's Board. Prior to taking time to focus on raising her three young children, Caton was a public and investor relations consultant for 13 years in the biotechnology industry.
Amount Foundation board member Caton Morris saves by borrowing this list from Charlotte Mecklenburg Library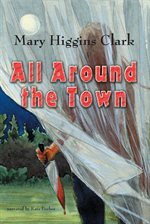 All Around the Town by Mary Higgins Clark
Kicking things off with a throwback from Mary Higgins Clark, AKA "The Queen of Suspense." She was one of my favorite authors growing up in the 90's and I would check out and binge her books from our local library. This particular story is still memorable and slightly haunting to this day.
Recap: Laurie Kenyon is a 21-year old student who is accused of murdering her English professor, but has no memory of the crime. Due to childhood traumas, Laurie has developed multiple personality disorder as a coping skill. Can Laurie's attorney sister and her psychiatrist help find the truth?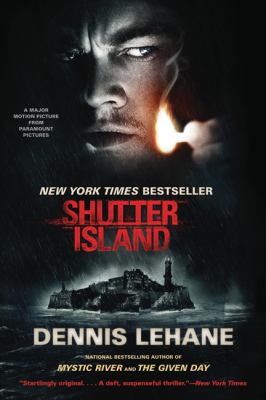 Shutter Island by Dennis Lehane
I read Shutter Island when it was first published in 2009 and it easily remains one of my favorite books of all time. You can't put it down, and per usual, the book is way better than the movie.
Recap: U.S. Marshal Teddy Daniels and his new partner venture to Shutter Island, home of Ashecliffe Hospital for the Criminally Insane, to investigate the disappearance of a patient. With a hurricane bearing down on the island the hospital seems to become more sinister and nothing is what it seems, including Teddy Daniels.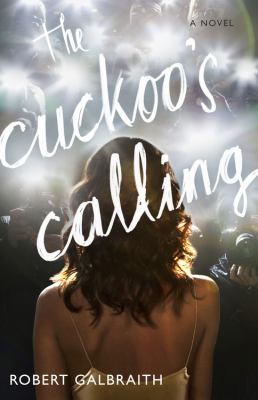 The Cuckoo's Calling by Robert Galbraith
This was the first of now six books in the Cormoran Strike private investigator series, and it hooked me to continue reading more. Fun fact: Galbraith is actually a pseudonym for J.K. Rowling. In her words, "I really wanted to go back to the beginning of a writing career in this new genre, to work without hype or expectation and to receive totally unvarnished feedback…Since my cover has been blown, I continue to write as Robert to keep the distinction from other writing and because I rather enjoy having another persona."
Recap: When the iconic supermodel, Lula Landry, falls to her death from her posh apartment balcony in London, it is assumed that she has committed suicide. However, her brother has his doubts, and employs struggling private investigator Cormoran Strike to determine what really happened.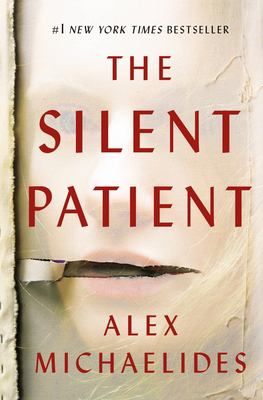 The Silent Patient by Alex Michaelides
This was easily one of my favorite psychological thrillers since Shutter Island, and although very different plot lines and twists, the two books share some overlapping themes (murderess female, eery mental institutions, and no one is who they seem to be). Bonus points: Alex Michaelides was a featured author at Verse & Vino 2021 with his second book The Maidens (also a great read).
Recap: Alicia Berenson is a famous painter, married to a stylish photographer, living in a desirable London neighborhood — a seemingly glamorous life. However, one day when her husband returns from work, she shoots him five times and never speaks again. Berenson becomes notorious for her crime and is institutionalized at The Grove for treatment where criminal psychotherapist Theo Faber is determined to get the "silent patient" to speak.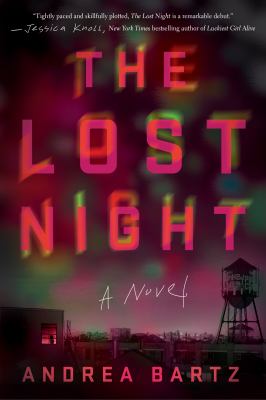 The Lost Night by Andrea Bartz
Bartz has become one of my favorite thriller writers since her debut with The Lost Night in 2019, which was followed by The Herd and We Were Never Here (an instant New York Times Bestseller). A common thread that I find unique in her books (*potential spoiler alert*) are the villainous female characters.
Recap: It's 2009 and Edie, Lindsay and their friends are recent graduates living it up as roommates in a Brooklyn loft. Everyone is shocked when Edie, the shining star of their social group, is found dead after a night of partying with a suicide note nearby. Ten years later, Lindsay has built a new life and successful career. A chance encounter leads her to discover a video from the night Edie died and calls into question if Edie may have actually been murdered, and could Lindsay herself have been involved?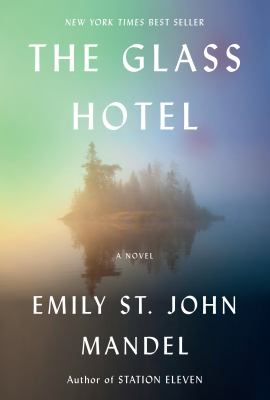 The Glass Hotel by Emily St. John Mandel
Although this book is not your typical thriller, there is an underlying level of suspense and dark undertones to the story, and eventually a supernatural component. Someone else described the book as "artsy" and I would agree with that. It's a slower build than most thrillers I am drawn to, but the writing is beautiful. If you have read Rumaan Alam's Leave The World Behind and enjoyed it, this might be up your alley too.
Recap: One night at a five-star hotel made of glass in remote Vancouver, an ominous message is scrawled on the lobby's glass wall: "Why don't you swallow broken glass." This and other seemingly unrelated events, including the collapse of a Ponzi-scheme and a woman's disappearance from a container ship, come together to show the unintended consequences and victims of characters' actions.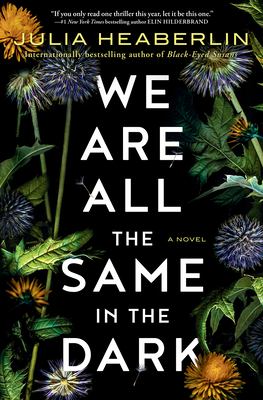 We Are All the Same in the Dark by Julia Haeberlin
This one came as a recent recommendation from my sister, and I couldn't put it down either. Lots of twists and turns up until the very end. I liked the physically "damaged," yet strong and fierce heroines of the book.
Recap: A girl is found abandoned in a field of dandelions on the side of the highway near a small town in Texas that harbors a lot of dark secrets. This discovery pushes local police officer Odette Tucker to not only determine the story behind girl in the field, but to solve the town's legendary cold case of its own missing girl.
Blacktop Wasteland by S.A. Cosby
Yes, this book is thrilling due to the fast-paced diamond heist that unfolds, but it has much more depth than that. Cosby's character development is superb, and even though Beauregard "Bug" Montage is undeniably a criminal in the eyes of the law, he has honorable intentions and you're pulling for him the whole book.
Recap: Bug is known in the criminal underworld as the best getaway car driver in the southeast  (next to his father before him), and although he's been living "straight" for years, he makes the difficult decision to take one final job in order to save his struggling business and support his family.