"It means a lot to us as a company to give back locally."
The latest gift to South County Regional Library blends in naturally. In fact, if you've visited the branch over the last few weeks you may have sat on it!
Amanda Sullivan, marketing manager for furniture manufacturer VS America, Inc. is a frequent Library user. "I live near South County, and I go there for all my books, e-books, audio books – and for all my vacation needs! When VS America had soft seating furniture to donate, the Library immediately came to mind." She called, and within days the furniture had been delivered. "It means a lot to us as a company to give back locally. We've been headquartered in Charlotte since 2003, and it's exciting to see our products in local libraries and schools."
South County manager Laura Highfill is especially appreciative. "This is one of the system's busiest branches, and we often need more places for people to gather. This type of seating makes a perfect reading nook for all ages – and it matches our existing furniture, much of which is from VS America!"
Even more meaningful than the gift is the sentiment. Highfill reflects, "This experience demonstrates how much the Library is loved and appreciated – community members and businesses think of the Library as an entity they want to assist. We're all part of the same community, and this an example of that."
Many thanks to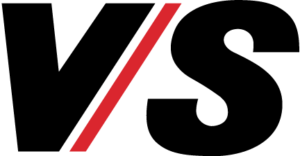 Update!
While the South County location undergoes renovation, the furniture has been shared with two other locations: Patrons of Steele Creek and Davidson Libraries can enjoy this gift to settle into.