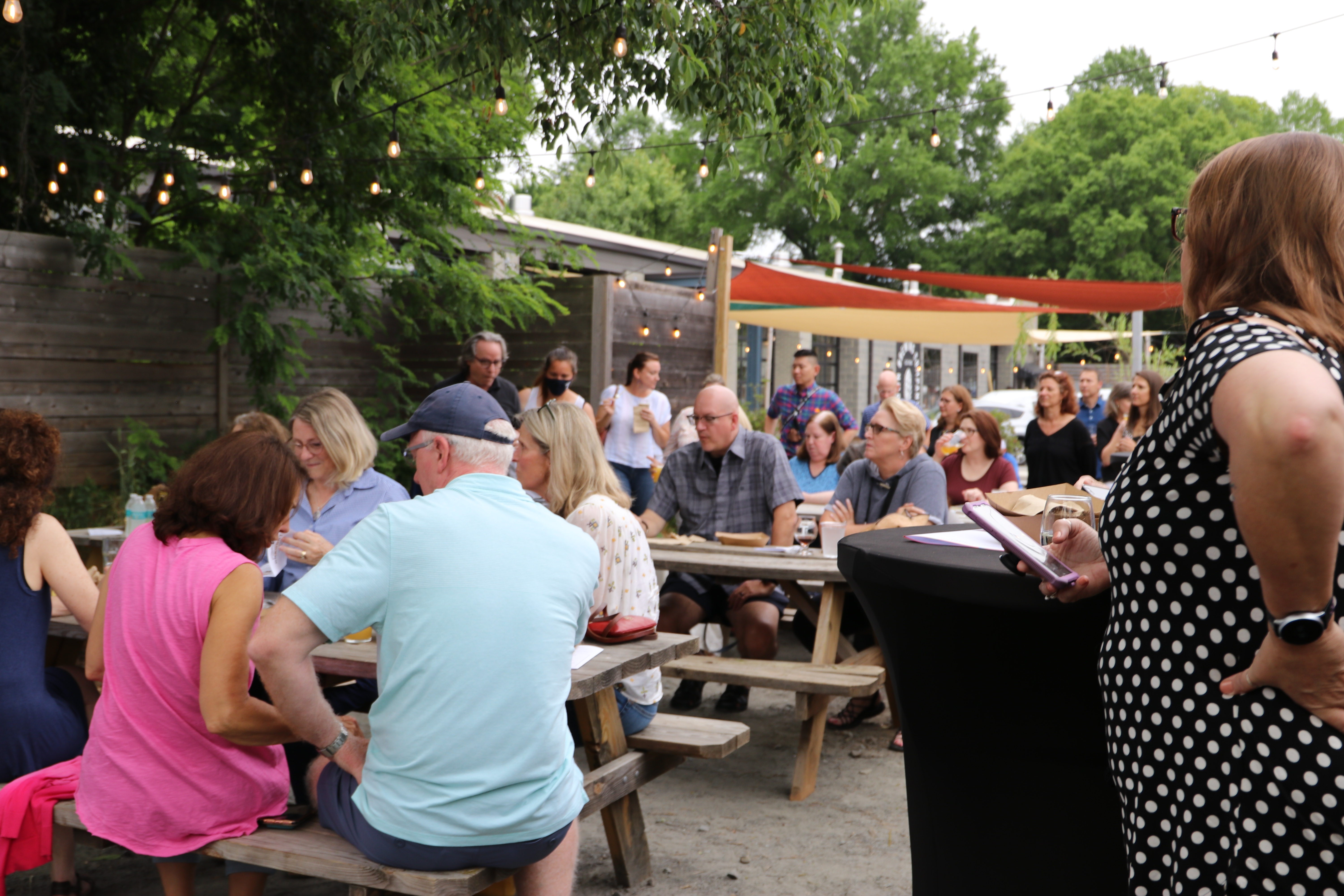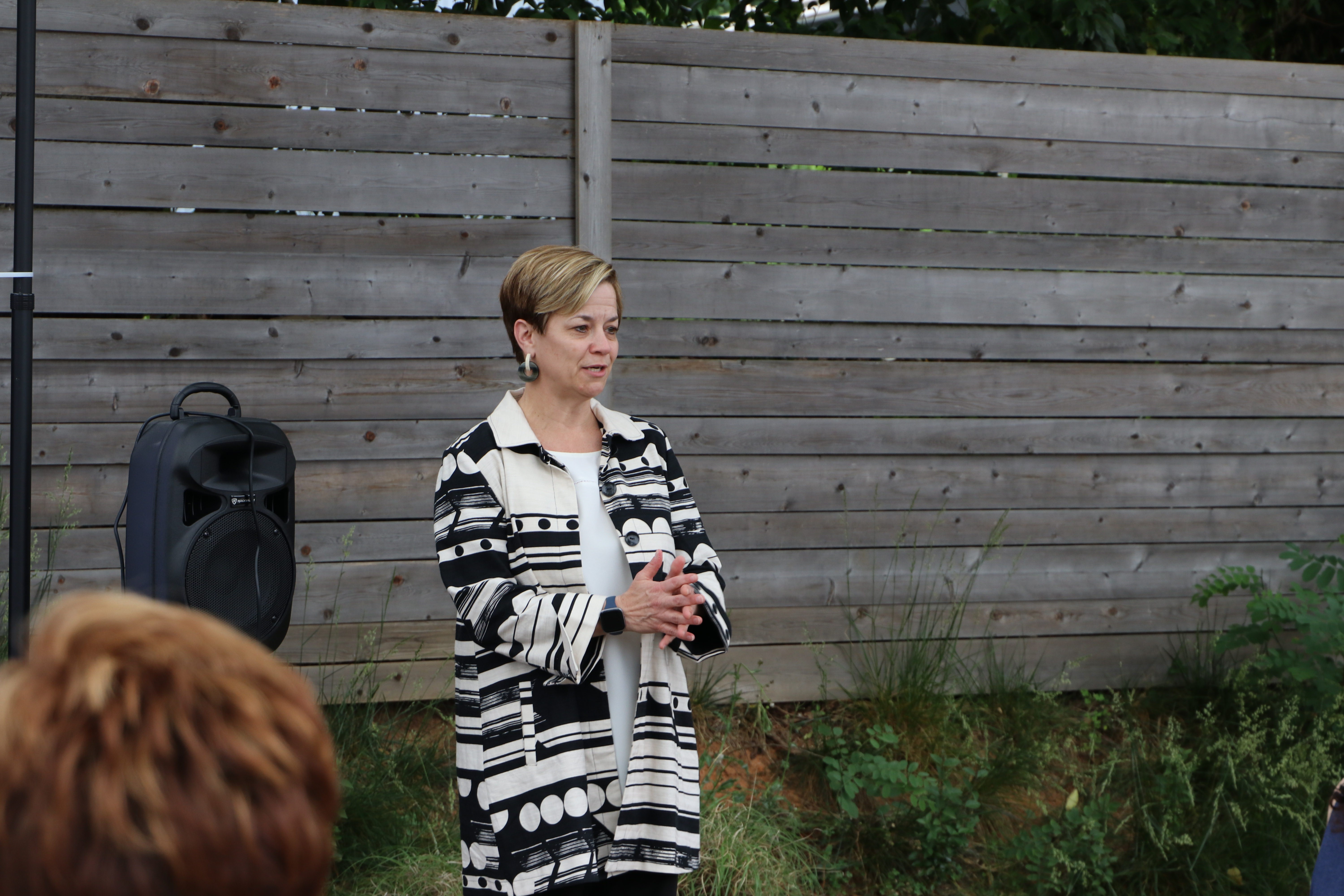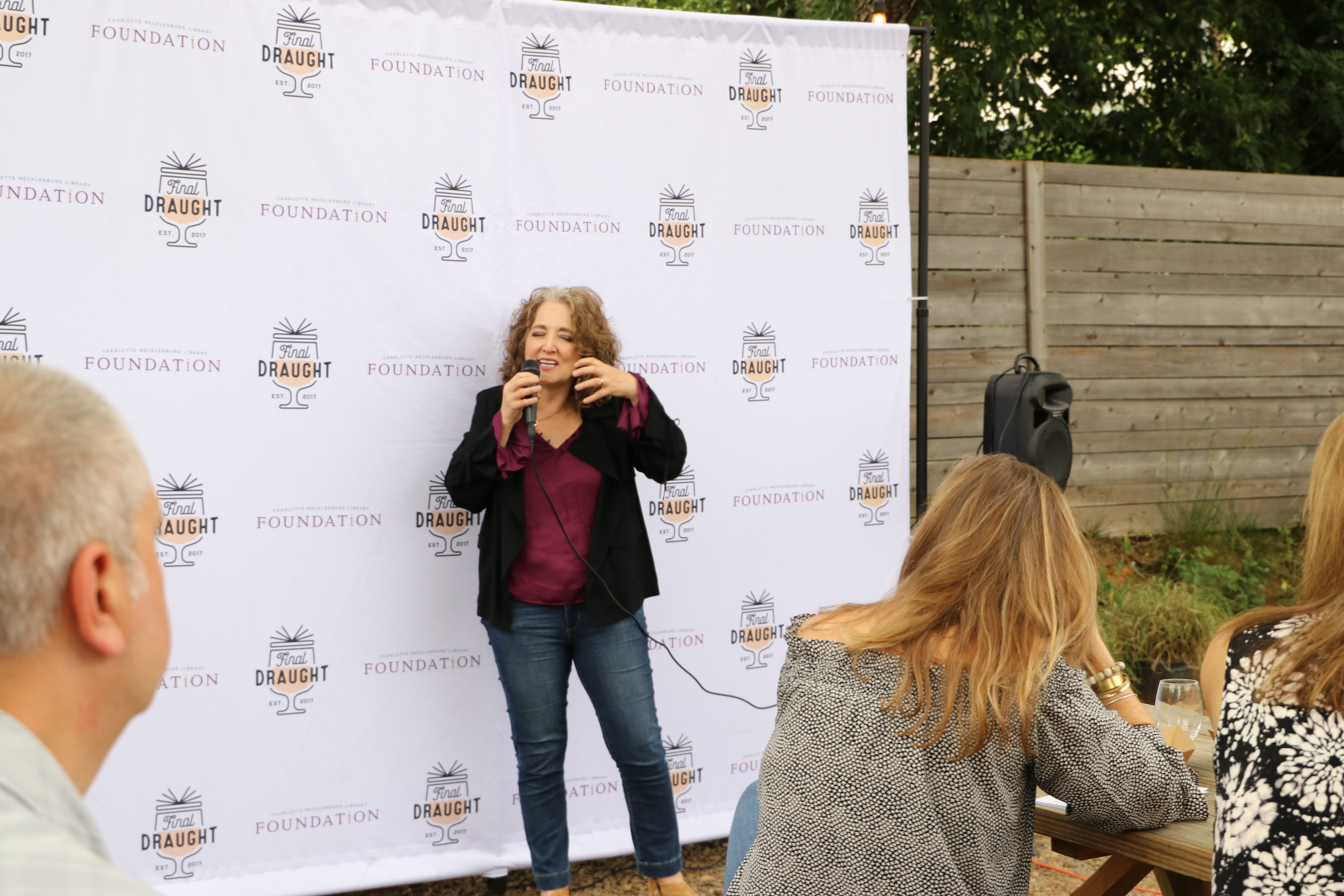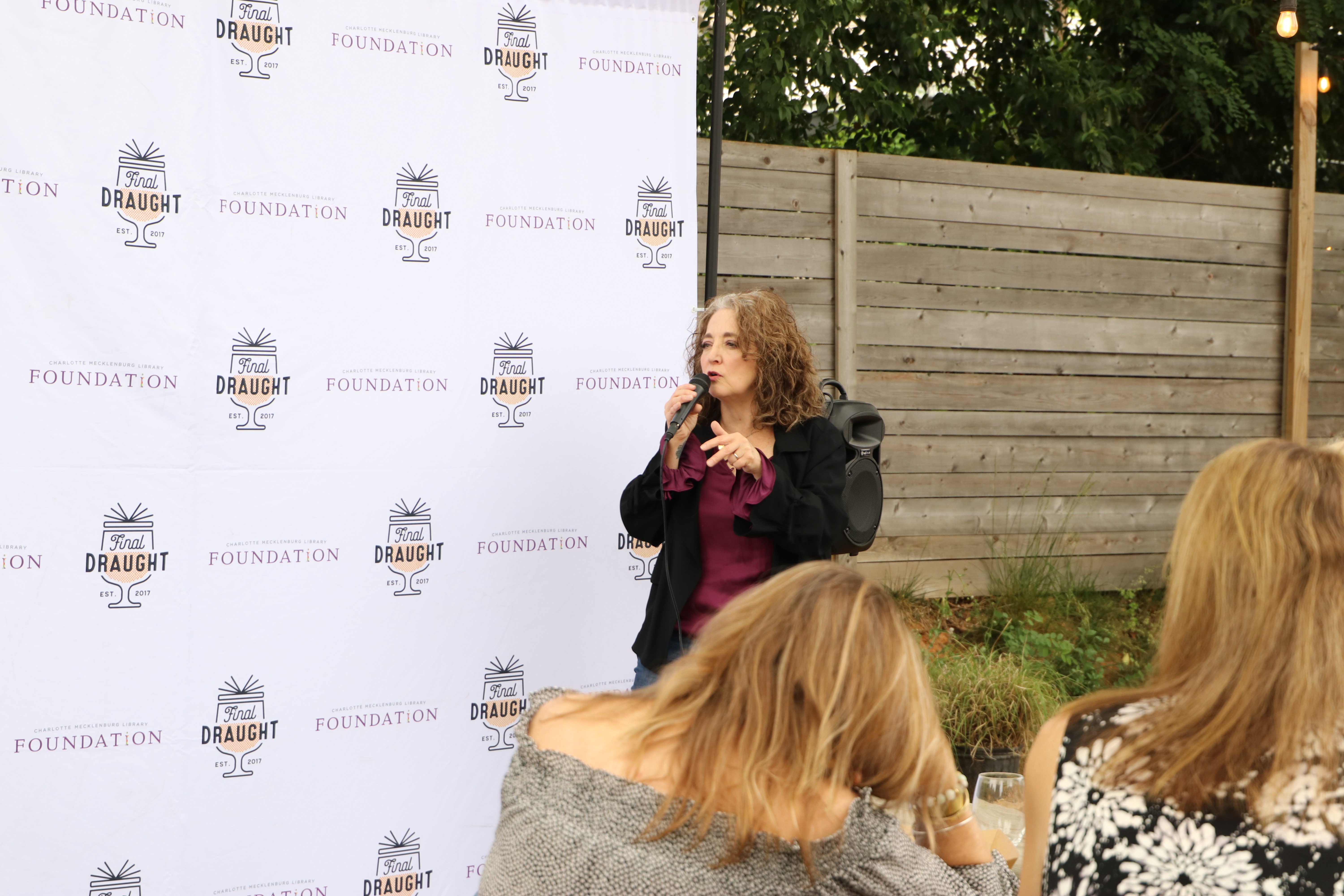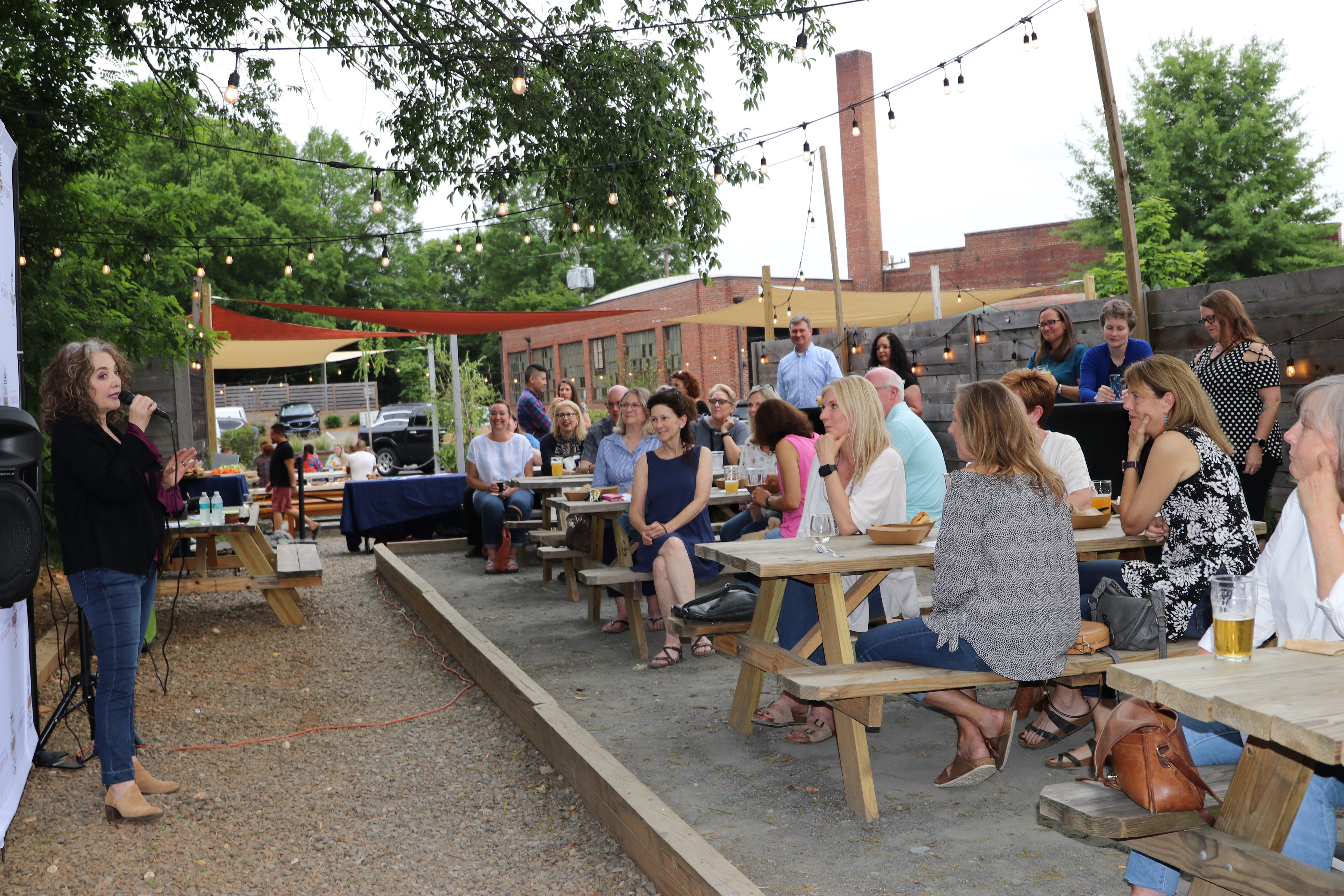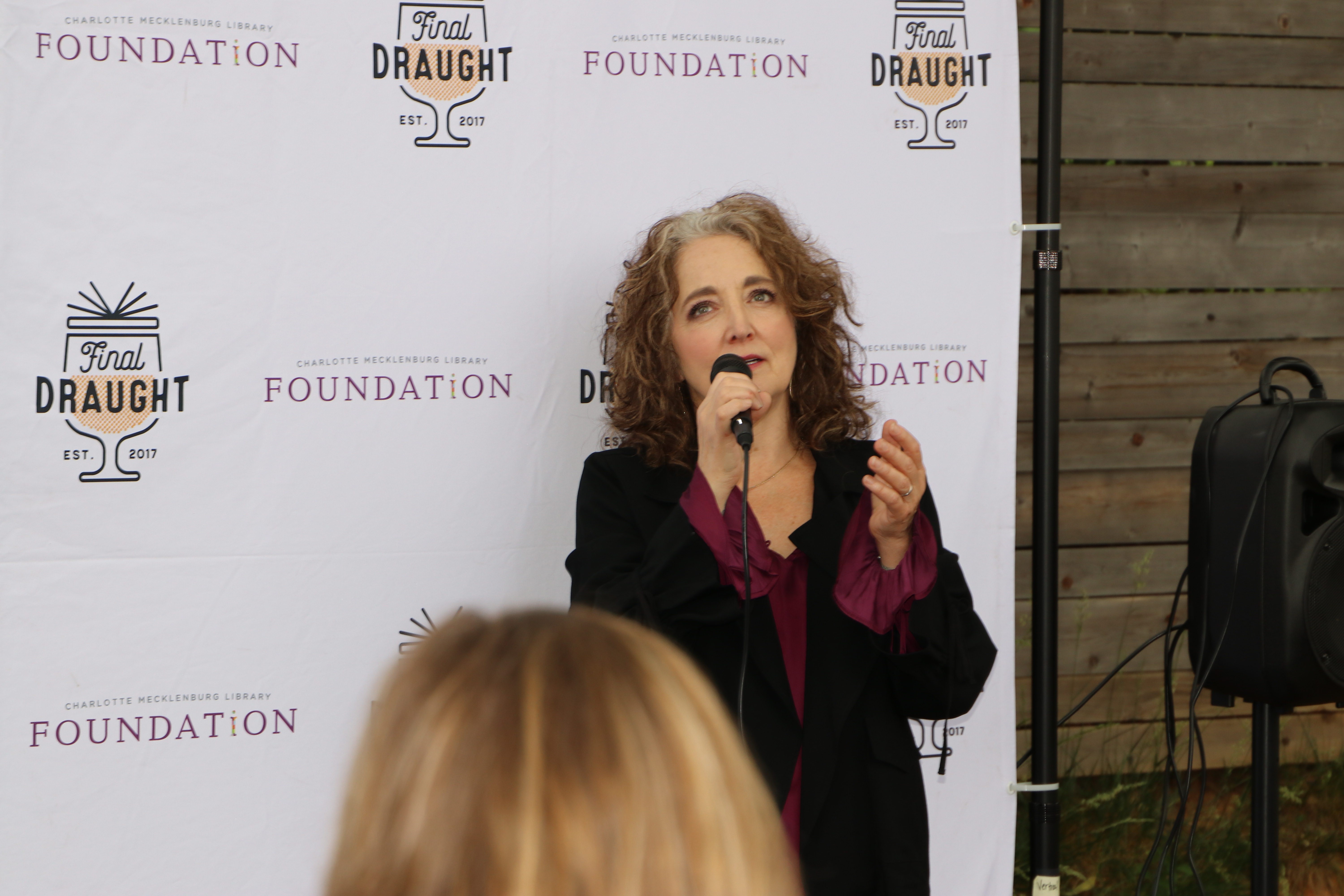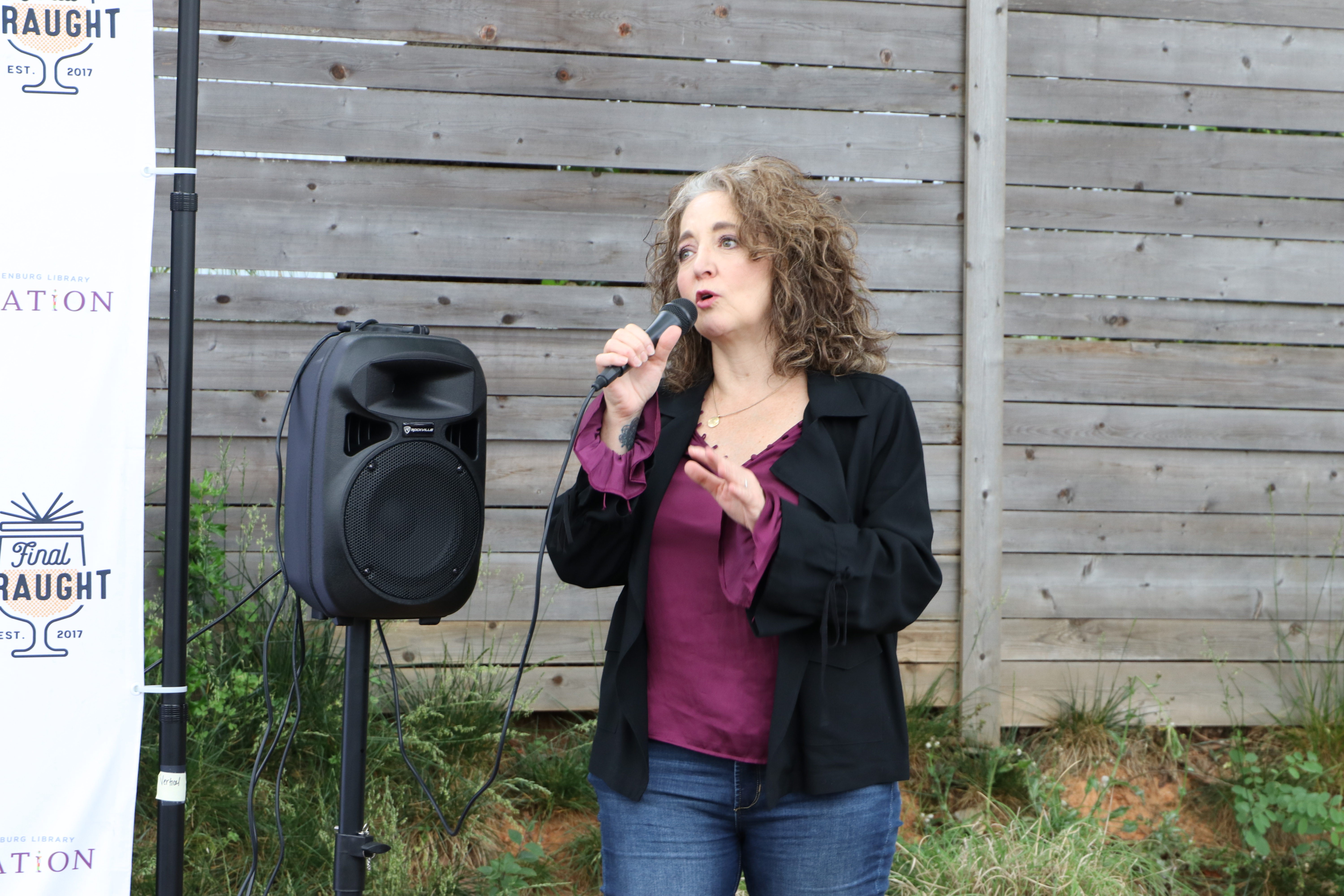 Photo credit: Heather Furr
Cooking with Cats, with Sheri Lynch
May 18, 2021 at Town Brewing Company
The first in-person Final Draught event in over a year had it all – old friends, new friends, our favorite brewery, perfect weather and Sheri Lynch discussing her new book Cooking with Cats: Favorite Recipes of Crazy Cat People and the Felines We Feast With. We knew it would be fun.
We should have known it would be more. This isn't just a quirky cookbook – it's about the importance of connection.
Lynch delivered a poignant and timely message through her trademark, relatable humor.
"We need people," she said, looking out at smiling fans on the Town Brewing Company patio. "Especially in the first few months of the pandemic, we knew so little, we couldn't focus, and we were going crazy at home, hoarding toilet paper and chicken. We need other people."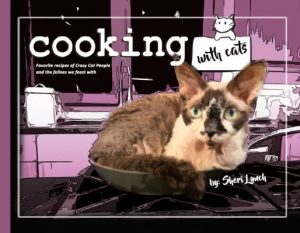 Cooking with Cats started as a pandemic joke. "I mentioned it to my partner and the next thing I knew we had a contract and this goofy idea became real."
Lynch used her platform as co-host of the nationally syndicated Bob and Sheri radio show to collect recipes – and cat photos – from listeners all over the country. "It became a communal project right when we all needed one," she recalls.
The most powerful part was recreating and recording her own family's recipes, passed down for generations. "I was raised by strong, confident women who knew more about everything than we ever knew to ask. The pace of life was different, and they handled it all, they just knew how to turn whatever they had on hand into a feast," she marveled.
For Lynch, writing the cookbook was a journey through time. "We're all connected through food – every dish is tied up in culture, place, home and love – and each cook leaves their unique stamp. It was so interesting to connect with my family history in this way, and to reconnect with amazing women who are gone and honor the gift of their experience."
"I encourage everyone to collect and write down family recipes and ask questions while you can. Food contains memories, and nothing tastes like a passed down recipe – but even when you follow it exactly, what you end up with is uniquely you. Making this food connects us with the people we love and communicates the people we are."
Thank you to Sheri Lynch, to Mark Kutny and the staff at Town Brewing Company, and to everyone who came out for last night's event. We're so grateful to be together again.