This article originally appeared in the Fall, 2020 issue of the Library's print newsletter, Transformations.
Libraries across the country are united in their commitment to a more equitable society. As of this writing, 183 public libraries – including Charlotte Mecklenburg – have signed the Urban Library Council's (ULC) Statement on Race and Social Equity. The ULC is an innovation think tank of North America's leading public libraries, and the statement is a shared baseline upon which to build policies and actions to make communities more inclusive and just.
Like organizations around the country, your Library and Library Foundation can and must do more. We're tackling this complex issue together with transparency, urgency, and a shared commitment to a more equitable community.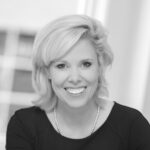 Foundation Board Chair Jennifer Green reflects on our role. "Libraries are a resource for the entire community, one of very few places that are open and free to all. We have a responsibility to raise the resources needed to be the Library this community deserves."
Vice Chair Gene Cochrane adds, "The Library Foundation is reflective of the Library. We help facilitate and amplify the Library's agenda around equity."
Equity is about providing what each person needs. When your Library reopened in June, all locations offered the same limited services – checking out and returning materials. At some branches, this was what customers wanted. At others, staff turned away disappointed patrons desperate to use Library computers.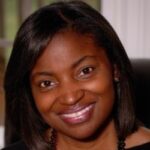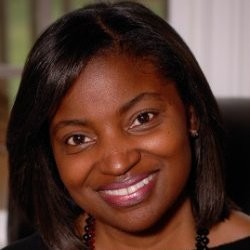 "The pandemic has exposed the disparities in our community – in education, health care, access to information, and so much more. With the help of our donor community, the Library can help fill these gaps," emphasizes Second Vice Chair Helen Kimbrough.
"The Charlotte Mecklenburg Library is stepping up in the face of the continuing crisis of systemic racism in Charlotte and across America. We are engaging staff from the Library and across our community to develop a sustainable plan to expand equity, diversity and inclusion throughout the organization; remove the effects of systemic racism and social injustice within the Library; and join with others to champion anti-racism, equity and social justice in Charlotte-Mecklenburg."
– Joe Helweg, Chair, Library Board of Trustees
HAPPENING NOW
In partnership with Mecklenburg County, your Library will invest CARES Act funds to locally procure, refurbish, and distribute computers to households in need.
With a grant from the COVID-19 Response Fund, your Library has purchased 50 Chromebooks available for checkout from Library locations where demand for computer access is the greatest.
Your Library is working with Charlotte-Mecklenburg Schools' virtual learning team to ensure the Library supports remote learning through easy-to-navigate digital resources, live virtual help and programming aligned with curriculum.
Your support allows Charlotte Mecklenburg Library to quickly respond to unplanned needs with timely and relevant resources. Please consider making a gift to the Charlotte Mecklenburg Library Foundation to continue this important work.