Amount Jennifer saves by borrowing this list from Charlotte Mecklenburg Library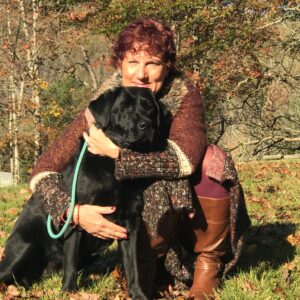 Jennifer Bennett is a managing director and associate general counsel at Bank of America, a longtime Library Foundation supporter, and she joined the Foundation's board in 2021.
My reading life during the coronavirus pandemic has definitely changed.  Before, I tended toward literary or historic fiction; during the past year though, I have been reading in two new, diverse categories — one to understand better the need for, and path toward, social justice and equality in our country and the other to escape completely all that has been going on around me.
My social justice reading has been mainly nonfiction, although a few especially good fiction selections helped me see day-to-day life of people of color through a particularly vivid and personal lens.
Caste: The Origins of Our Discontents, by Isabelle Wilkerson
This changed the way I think and talk about race.
The Color of Law: A Forgotten History of How Our Government Segregated America, by Richard Rothstein
This changed the way I look at neighborhoods.
Go Tell It on the Mountain, by James Baldwin
We all should have read Baldwin, and this is a great place to start.
There Are No Children Here: The Story of Two Boys Growing Up in the Other America, by Alex Kotlowitz
Deacon King Kong, by James McBride
Interior Chinatown, by Charles Yu
These last three books, in different ways, made me appreciate in a new light that affordable housing is not always livable.
For me, immersion in these heavier topics has called for a good dose of fantasy from time to time – but don't let these books fool you. Within the escape offered by each of these titles, I found some invaluable lessons and unforgettable characters.
The Midnight Library, by Matt Haig
A library as an explanation for afterlife and St Peter as a librarian — need I say more!
The House in the Cerulean Sea, by TJ Klune
The confinement of children with magical powers offers thoughtful and considered parallels to many current issues.
The Long Way to a Small, Angry Planet, by Becky Chambers
A collection of space-traveling non-humanoids teaches meaningful lessons on bravery and compassion.
Gideon the Ninth, by Tamsyn Muir
The world of this book is so foreign from anything we know that it offers a complete release from current realities, as well as the chance to know and love incredible characters (even if they might really be dead).
Norse Mythology, by Neil Gaiman
Marvel Comics may have appropriated Thor, but Gaiman takes us to the roots of these lovely and vivid legendary stories as only he can.