Amount Ray saved by borrowing every Michael Connelly book from the Library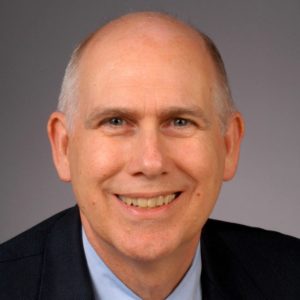 We asked freelance writer Ray Jones to tell us about his favorite books. He explains how some standout writers – and the characters they've created – changed his preferred genre from history to mystery.
I was a history major in college and a wannabe historian ever since. So, until recently, most every book I read was a factual account of some highly significant event or person. Then something happened: I asked my college roommate how he was avoiding boredom in his retirement.
"I read two or three mystery books every week," he said. "There are some great crime writers out there. You ought to give them a try." I responded politely that fiction was not my cup of tea, but he persisted. "Read Michael Connelly," he said. "You'll get hooked."
In the spirit of friendship, I borrowed one of Connelly's books from the Morrison Library. I wasn't expecting much, but after just a few pages I couldn't put it down. Before long I'd run through every Connelly book in the Library's collection.
Connelly's main character is Harry Bosch, a no-nonsense detective who – when not under suspension for insubordination – works homicide cases in Los Angeles. Bosch survived military duty as a tunnel rat in Vietnam, and he's cool under pressure. He doesn't like bad guys, and he really doesn't like politicians who try to micromanage sensitive investigations. Bosch routinely tells his meddling bosses where to get off. This provides a vicarious thrill for all readers who (like me) wish they had the courage (or independent wealth) to do the same.
Another of my roommate's recommendations was Lee Child, creator of the Jack Reacher character. You may know him from a few Hollywood movies featuring Tom Cruise in the lead role. Reacher, the former commander of an elite military police unit, hitchhikes around the country armed with a toothbrush and the shirt on his back. Every time he's dropped off in some one-horse town, he uncovers a mystery that's stumped  local law enforcement, and Reacher's problem-solving instincts kick in. Reacher never uses a gun when a bone-splintering punch will do, and Lee Child can deconstruct a fist fight better than any writer on the planet.
I discovered two more crime writers I recommend:
Sue Grafton has created a signature character named Kinsey Millhone, a private eye based in the fictional town of Santa Teresa, California. Always struggling to pay the rent, she has little choice but to accept any type of client, no matter how eccentric the person or unusual the assignment. But Millhone is so earnest you can't help but root for her to succeed.
As a writer, Sara Paretsky is cut from the same mold as Grafton. Her primary character, V.I. Warshawski, is a private eye based in Chicago. The plot lines, like the city, are gritty, but Warshawski has the same idealistic demeanor and dogged persistence that makes readers cheer for her to overcome all obstacles.
Incidentally, some of the biggest obstacles that Millhone and Warshawski routinely face are Neanderthal cops who refuse to take either of them seriously because they are women. As the proud father of an accomplished daughter, I enjoy seeing how Kinsey and V.I. get the best of these condescending throwbacks every time.
Happy mystery reading!