Amount Ted saves by borrowing this full list from Charlotte Mecklenburg Library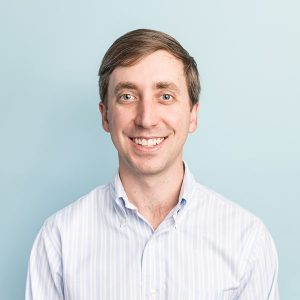 Ted Williams is the General Manager of Axios Local, a new initiative to help local communities get smarter, faster on news that matters in their city. Axios recently acquired Charlotte Agenda, a modern local media company that Ted founded in 2015. We asked him to share his reading list:
Sounds simple, but I had a recent reading breakthrough — the best way to increase reading is to read stuff that you want to read. I've also gotten much better at stopping a book – or a podcast – if it stinks!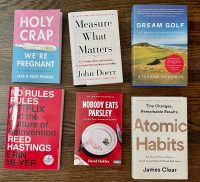 Recap of 2021 books: A lot of business-y reading so far this year.
Kids books: My son is in Kindergarten and we read together each night, except for Friday and Saturday night which is "movie night" and dad drinks a glass of wine with mom.
Magic Tree House series, by Mary Pope Osborne. Reminds me of Indiana Jones, but for kids. Huge fan.
Diary of a Wimpy Kid series, by Jeff Kinney. Unsure if this book is age appropriate or not, but it makes us both laugh.
What's next: Can't wait to read these two books from local authors.
Nobody Eats Parsley by David Oakley. He's my old boss!
Holy Crap, We're Pregnant by Jake and Page Fehling. I haven't met a more positive and enthusiastic couple.
[Page and Jake were featured guests of Final Draught at Home – catch a recording of that event here.]