Charlotte's Booming Brew Scene
September 14, 2017 at Flight
A talented panel of local brewers spoke about Charlotte's booming brewery scene, just in time for Oktoberfest!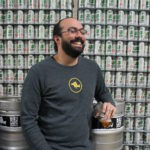 Chris Goulet grew up in Providence, RI and studied International Relations before earning his MBA at Wake Forest in 2004. For nine years he served as Senior Vice President at Bank of America, supervising operations, process design and marketing analytics. Chris founded Birdsong Brewing in 2011 with his wife Tara and several friends. Chris and Tara live in Plaza Midwood with 2 cats, a dog, and some chickens. He enjoys running, backpacking, and traveling.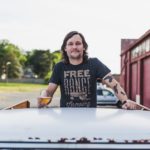 Jason Alexander started his career in graphic design and then shifted gears to open a brewery. This might sound a bit strange, but creativity and gathering with community is at the core of why Jason co-founded Free Range Brewing. Focusing that creative drive into making and brewing beer with locally grown and foraged ingredients gives Jason the opportunity to continue to learn, grow and work with the community.
Townes Mozer learned about fermentation in college, while seeking natural remedies to offset the impact of years of greasy meals. His first sip of kombucha was the answer. Townes began brewing kombucha, beer, and mead for family and friends. After college, he worked on an organic farm and learned about the slow food movement. Today, he blends organic herbs, fruits, and grains with pure water to provide you with Lenny Boy brews. Cheers!
Chad Henderson was (and still is) an amazing home brewer who won many awards at brew festivals as a member of Carolina Brewmasters. It's where he and Suzie and Todd met and became good friends, eventually forming the core group that launched Noda Brewing. He's the son of an Elvis Tribute Artist and left the medical industry to pursue his dream of being a brew master. Chad also once bench-pressed the entire brewery for nine repetitions.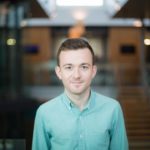 Chandler Martin (moderator) is the Director of Road to Hire, a nonprofit designed to expand professional development opportunities for motivated young adults. Before joining Road to Hire, Chandler served as the Director of Human Capital at Red Ventures, as well as in a host of leadership roles focused around sales development and leadership. In the local community, Chandler serves in committees and councils with the Charlotte Mecklenburg Library and the McColl Center.