Janis Joplin: Her Life and Music with Holly George-Warren
January 15, 2020 at Town Brewing Company
Featured a presentation by New York Times best-selling author and 2-time Grammy nominee Holly George-Warren about her new biography of Janis Joplin. Moderated by Joe Helweg.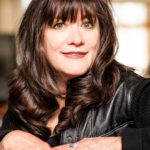 Holly George-Warren is a two-time Grammy nominee and the award-winning author of sixteen books, including the New York Times best-seller The Road to Woodstock (with Michael Lang) and the biographies A Man Called Destruction: The Life and Music of Alex Chilton and Public Cowboy No. 1: The Life and Times of Gene Autry. She has written for numerous publications, including The New York Times, Rolling Stone, and Entertainment Weekly. George-Warren serves on the nominating committee of the Rock & Roll Hall of Fame and teaches at the State University of New York at New Paltz. Her latest biography is Janis: Her Life and Music.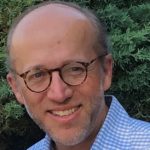 Joe Helweg (moderator) is a Library trustee and senior VP at Bank of America by day…and self-described "musical omnivore" in his spare time. The son of a jazz aficionado, Joe trained as a classical violinist and pianist during his school years, and more recently picked up some harmonica and guitar. He believes his early, varied exposure to music has fed a lifelong appreciation for nearly every genre. Joe is a proud member of the Queen City Album Club (inspired by various friends' book clubs) – a group of music enthusiasts who share diverse playlists while continuing their quest to listen to & discuss the 500 greatest albums of all time.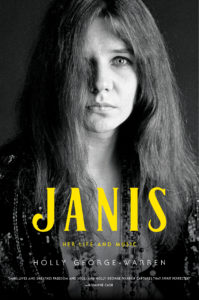 Janis: Her Life and Music
This blazingly intimate biography of Janis Joplin establishes the Queen of Rock & Roll as the rule-breaking musical trailblazer and complicated, gender-bending rebel she was.
Written by one of the most highly regarded chroniclers of American music history, and based on unprecedented access to Janis Joplin's family, friends, band mates, archives, and long-lost interviews, Janis is a complex, rewarding portrait of a remarkable artist finally getting her due.