Side Hustles and Main Gigs
January 25, 2018 at 7th Street Public Market
A spirited discussion about side hustles turned main gigs – straight from Charlotteans who know that leap first-hand.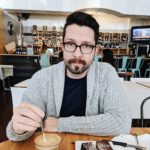 Austin Light is a writer and illustrator. Most of his time behind day-job desks has been spent writing. He's currently the Content Director at LendingTree. Outside of work he draws, a lot. He's the author-illustrator behind viral hit, "Movie Title Typos" and the dog drawing service, IwillDrawYourDog.com. He's got two children's books coming out in the next couple years, and two real-life children who just want him to draw Batman again. See more of his work at www.austindlight.com.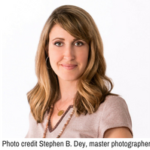 Kimmery Martin is an emergency medicine doctor, born and raised in the mountains of Eastern Kentucky. A lifelong literary nerd, she reviews books, interviews authors, and works extensively with the Charlotte Mecklenburg Library Foundation. The Queen of Hearts is her first novel. Learn more at www.kimmerymartin.com.
Charles Thomas is currently the Charlotte Program Director for the Knight Foundation, formerly the founding executive director of Queen City Forward and director of education of The Light Factory Contemporary Museum of Photography and Film. Through all of his career transitions, photography has been a steadfast passion and professional pursuit. He's co-published an award-winning book of photography called Giving Back: A Tribute to Generations of African American Philanthropists, and serves on the board of trustees of the Library.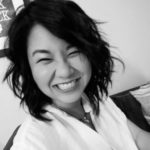 Amy Chiou is the Executive Director of Queen City Forward, a community of social entrepreneurs, civic innovators and changemakers. Through accelerators, events, and classes, Queen City Forward helps social entrepreneurs start, grow, and scale high impact social ventures. She is a graduate of the University of Texas and has a law degree from The George Washington University Law School. Her side hustles include t-shirts, politics and eating a lot of tacos.